AEM Brazil
AEM Brazil seeks to evangelize, encourage and educate the people of Brazil to the glory of our Lord and Savior.
Find out more about our school ministries and church outreach below!
AEM Brazil
AEM Brazil seeks to evangelize, encourage and educate the people of Brazil to the glory of our Lord and Savior.
Find out more about our school ministries and church outreach below!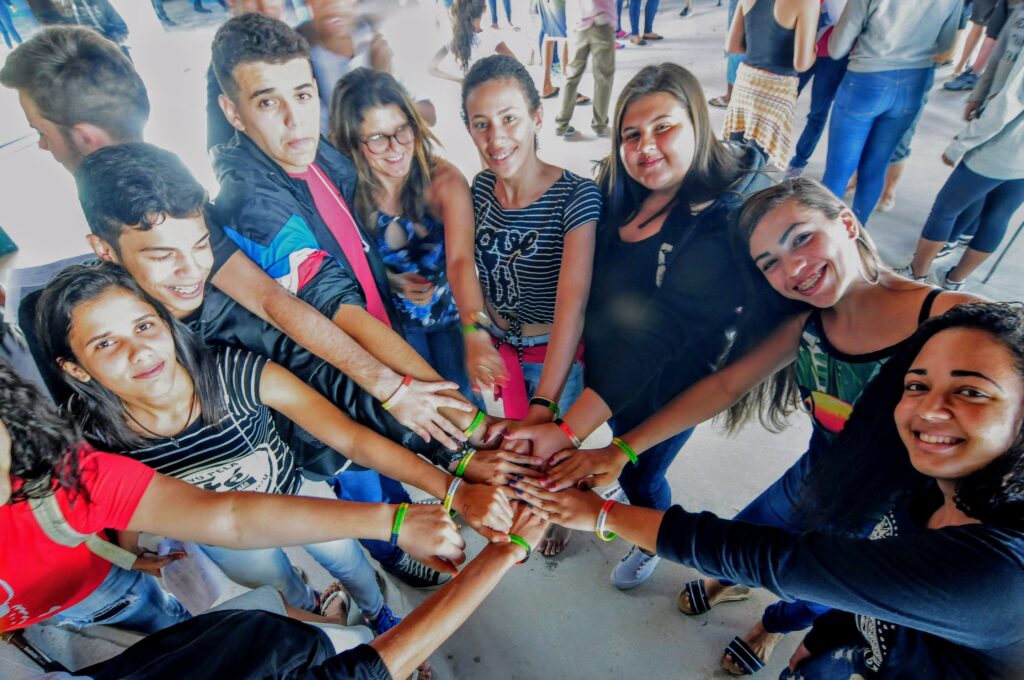 The Heart of Brazil
Though Brazil is said to be a Christian country, once you talk to most nationals you soon realize that they know Jesus only as a character who is far from their hearts, a myth only. The growth of heretic evangelical-like organizations since the late 2010's has also brought about another kind of belief: people who use God's name and attend church, but trust their own deeds and a fabricated image of godly living.
AEM & Brazil
AEM has offered Brazilians the true message of salvation in Jesus Christ since the late 1990's, leading literally thousands to the Lord each week that the team is in a city/town.  Most of what Ainbinder Evangelistic Ministries has done is to go to schools and encourage students to choose a healthier, safer and Godlier life and to avoid drugs and alcohol.  Drugs, alcohol and school violence are big issues in Brazil and AEM challenges the students to avoid each and to turn to Jesus for "real life".  The Gospel is shared at all public school events and people are invited to accept Jesus as their Savior.  Local Pastors that AEM works with are diligent to follow up on those that are saved.
The Church and Brazil
AEM has also spoken on leadership to church leaders, enabling pastors and community leaders to more effectively reach out to people of faith, as well as to unsaved people in their communities. The goal for AEM is to present the Gospel of Jesus Christ and further the cause of Christ in every way possible.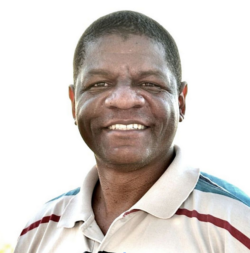 João Luiz Lima
Translator
"I was introduced to AEM in 2004, and soon realized they meant business when it comes to winning souls for Jesus while telling people to care for their bodies and minds by staying away from practices that can ruin us inside like drugs, alcohol and immorality. Teaming up with them makes us see how we Christians need to be committed to sharing the Word of salvation in Jesus with as many people as we can.  I am so happy I have been part of this team all these years, and pray that other people join AEM so this ministry keeps going until the day Jesus comes back to take us all home with Him."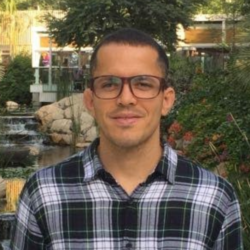 Edson Barbosa Jr
Translator
"I have been working as a translator in Brasil for about 20 years. I have been working with Jon Ainbinder and his teams for the past 11 years. I am Jon's personal translator.
AEM is the best mission's organization that I have ever worked with, being the most spiritually fruitful and exciting.
AEM Missions has reached thousands of people throughout Brazil with the Gospel. The church people and the people in the cities that we are in look forward to Jon and his teams coming to be with them. When they come back it is like a family reunion."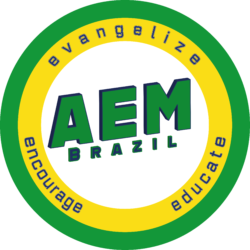 One-Time Gift or Monthly Donation Options
Ainbinder Evangelistic Ministries, Inc. is a 501C(3) non- profit corporation and you will receive a personal thank you message for all of your donations. A receipt for tax purposes will be sent out every January.
You can choose either a one-time donation of whatever amount you feel lead to give or choose a monthly amount to donate.
100% of all your donations go to where you yourself choose them to go.
If you allow AEM to decide where to invest your contribution, it goes to the Mission field.
NEW OPPORTUNITY!
We've begun doing Zoom Virtual Pastors Conferences and virtual Crusades.  The cost to fund locations and set ups for those attending together locally runs between $200 to $1600.

Frequent Needs (Please make a note on donation to request.)
In Uganda, India, or Pakistan:
Donations to orphanages.

Purchasing bibles.

Purchasing school supplies.

Purchasing chairs for churches.

Funding for Pastor Conferences & Crusades.

$210 per month to feed 30 families of between 4-5 people for 30 days.
Or ADOPT-A-PASTOR
For $210 a month, you can sponsor a pastor or evangelist working with Ainbinder Evangelistic Ministries
Give Online with Paypal Monthly
(Please select "Make this a monthly donation" option)
Give Online with paypal One-Time
Give Online with Stripe Custom Amount
By Check
AEM, Inc.
P.O. Box 334
Colbert, GA 30628
By Venmo
Jonathan Ainbinder
@AEM-Inc
Get in Touch.
Get Involved.